PRESS RELEASE 5th SKIN CANCER UPDATE FROM THE SKIN CANCER FOUNDATION OF SOUTH AFRICA (SCFSA)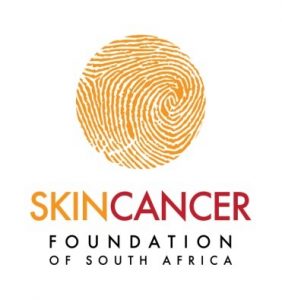 Email address: saskincancerfoundation@gmail.com
Website: www.skincancerfoundation.co.za
PRESS RELEASE
5th SKIN CANCER UPDATE FROM THE SKIN CANCER FOUNDATION OF SOUTH AFRICA (SCFSA)
A key international speaker and some of the most esteemed experts in the field of Dermatology and Plastic Surgery in South Africa will be providing the latest skin cancer insights on Wednesday the 18th of July at Oyster Box and Tuesday the 24th of July at Atterbury Theatre.
The SCFSA is a non-profit organization that is dedicated to the avoidance and management of skin cancer for all South Africans since its creation in August 2013, the SKIN CANCER FOUNDATION OF SOUTH AFRICA (SCFSA) has greatly increased awareness around skin cancer. This has been done under the benefactions of the Dermatological Surgery Society of South Africa, along with dermatologists from the private and academic realm, a variety of civil society groupings and charitable organizations.
The aim of the SCFSA is to work with all groups interested and active in this field (academic departments, government, private healthcare practitioners, Xeroderma Pigmentosum Society, Albinism Society, research workers and more ), and to collectively raisepublic awareness of skin cancer and its preventative measures.
The SKIN CANCER UPDATE – the 5th of its kind – is the most detailed and advanced SKIN CANCER meeting in South Africa, bringing together opinion leaders from all spheres of medicine dealing with skin –  dermatology, oncology plastic surgery and so forth.
Although the information presented is at the very highest level, a press conference and post event press briefing will be available. Material and interviews will be facilitated to assist the press in writing about SKIN CANCER and its dangers.
Other groupings interested and involved in SKIN CARE and SKIN CANCER prevention are involved in this event.
The event is aimed at the medical fraternity, medical and lay press, and care givers in the field of skin and its care.
This unique educational event looks to bring the relevant parties together so that knowledge can be shared and awareness increased. There will be short courses in identifying skin lesions and Dermoscopy.
Coverage of educational events and courses such as this will help to further the cause of this valuable and literally life-changing organization.
Ends
Issued by:       Skin Cancer Foundation of South Africa (SCFSA)
Contact:         Theresa
Email:             saskincancerfoundation@gmail.com